This week, we want to highlight one of our community partners, the
Asian Health and Service Center
.
In October we were pleased to be part of the launch of their new Asian Cancer Resource & Support Center. Dr. Erik Szeto, board chair, spoke with a panel of 8 guests about the journey of providing culturally-appropriate and language-specific cancer support.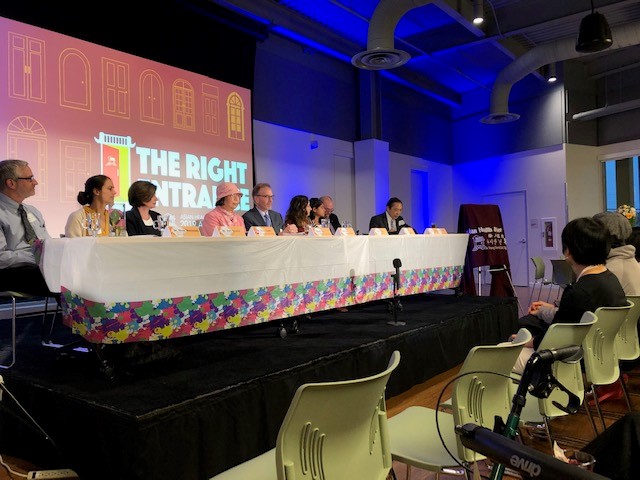 The panel, pictured, were:
Jeff Hetherington, former CEO, Family Care
Niyati Desai, Knight Cancer Institute

Tamara Tellis, American Cancer Society

Winnie Yan, cancer survivor
Paula Crone, DO, Dean, Western University
Erin Salinas, MD, Compass Oncology
Mark Whiteford, MD, Oregon Clinic
Nick Fish, city commissioner and cancer survivor
As a palliative and hospice services provider, we are committed to working with immigrant community organizations like AHSC to enhance awareness, education and access to serious illness care. In addition, we understand the importance of presenting care in a culturally-sensitive context. We are excited to develop our partnership in cancer care as we move into 2020.