We never say "there is nothing more we can do"
Are you seeing patients who may be hospice or palliative-eligible, but not sure how to broach the subject? 
Cancer: Stage 4 or metastatic disease and reconsidering active treatment
Heart Failure: NYHA Class IV
COPD: GOLD Level 4 (FEV1<30%)
Dementia: Stage 7 on the FAST scale
If you would not be surprised if the patient was no longer living in 6-12 months, call us for a palliative care consultation.
We talk to patients and families about their needs and wishes without focusing on prognosis—an inexact science at best.  Our experience guides "the Conversation" – even if it takes more than one meeting – which can be in the clinic, at the hospital, at home, or at another location of their choosing.
Once a patient is on our service, our board-certified Physicians (oncology, internal medicine/palliative) ensure the highest quality clinical care.  The nursing team has quarterly formal training in each of our Focused Care specialties.  Our Hospice Programs help bridge the gap between traditional hospice and palliative care by including a disease management perspective and tools customized for the diagnosis and the individual.
NEW - Value-Based Insurance Design Model Pilot with Regence
Care Partners has been chosen by Regence as a hospice partner for their new VBID pilot program. This program will run from January 1st, 2022 – December 31st, 2024 for selected MedAdvantage PPO plan holders in Oregon and Clark County, Washington.
Plan Holders included:
Regence MedAdvantage + Rx Primary
Regence MedAdvantage + Rx Classic
Regence MedAdvantage + Rx Enhanced
The Hospice VBID Model will not apply to Regence Medicare Advantage Retiree Group Plan (EGWP) members, as well as to those members in an MA only plan (those without Rx).
This program will maintain the full scope of the current Medicare hospice benefit and will include a new added benefit of Transitional Concurrent Care (TCC). TCC will allow Regence MA members to continue some curative/restorative treatments for the first 30 days of hospice enrollment with an in-network provider. Treatments can include medications, procedures, and imaging. During this time, the primary care or specialty provider will work with our team to develop an individualized plan of care that is reflective of the patient's needs and wishes.
Additional supplemental benefits are provided indefinitely, and these include:
Home and bathroom safety devices
Home delivered frozen meals from "Mom's meals" for those recently discharged (<30 days) from inpatient levels of care or currently enrolled in Regence Chronic Condition Care Management
Over-the-counter benefit visa cards
Personal Emergency Response System coverage
Virtual Companionship through Papa Pals (tech assistance, grocery shopping/delivery, and pharmacy pick-up)
Massage, Acupuncture, and Chiropractic benefits for in-network providers
Two options are available to determine patient eligibility.
Regence Portal: https://www.regence.com/provider/secure-portal
Care Partners Referral: (503) 648–9565, ask to speak with a referral nurse
Please reach out to us for additional information. We are happy to set up an in-person or online meeting for care providers.
More About Palliative Care Consults
We offer Palliative Care Consults for patients who are dealing with a diagnosis of serious illness.  These consults are designed to maximize individual attention and interaction outside of a normal clinic schedule and are structured as discussions.  Topics may include:
Patient's view of their current situation and treatment history
Expectations, hopes and concerns for the future
Family considerations
Advance care planning and "Goals of Care"
Symptom and ADL management
Criteria for Palliative Consult
Patient lives in the greater Portland area
Patient is 18 years of age or older
Patient is suffering from one or more serious illnesses
Patient and primary treating physician agree that palliative consult could be beneficial
A Palliative Consult may be followed by Palliative Care Case Management.  Specific conditions and services covered under Palliative Case Management will depend on the patient's insurance benefits.  In the Portland area, Regence and Health Net offer palliative coverage. 
Care Partners offers palliative consults from:
Bill Dronkowski, MD, Director of Palliative Medicine
Julia Salve, MN, FNP-C, ACHPN
Katherine Bucciantini, RN, AGPCNP, ACHPN
In offering palliative consultations, Care Partners always respects patient freedom of choice in decisions regarding future care providers.
As a community-based nonprofit, Care Partners has delivered on its mission of providing "Exceptional Care, without Exception" since 1982.  Since our founding we have specialized in the care of cancer patients, and we have offered palliative care since 2008.
Our Focused Care Programs
We say "yes" to advanced symptom treatments
Patients With Heart Failure
We help keep them in balance
Patients With Lung Disease
We help them breathe easier
We make their world better
Patients With Other Diagnoses
We bring over 37 years of serious illness expertise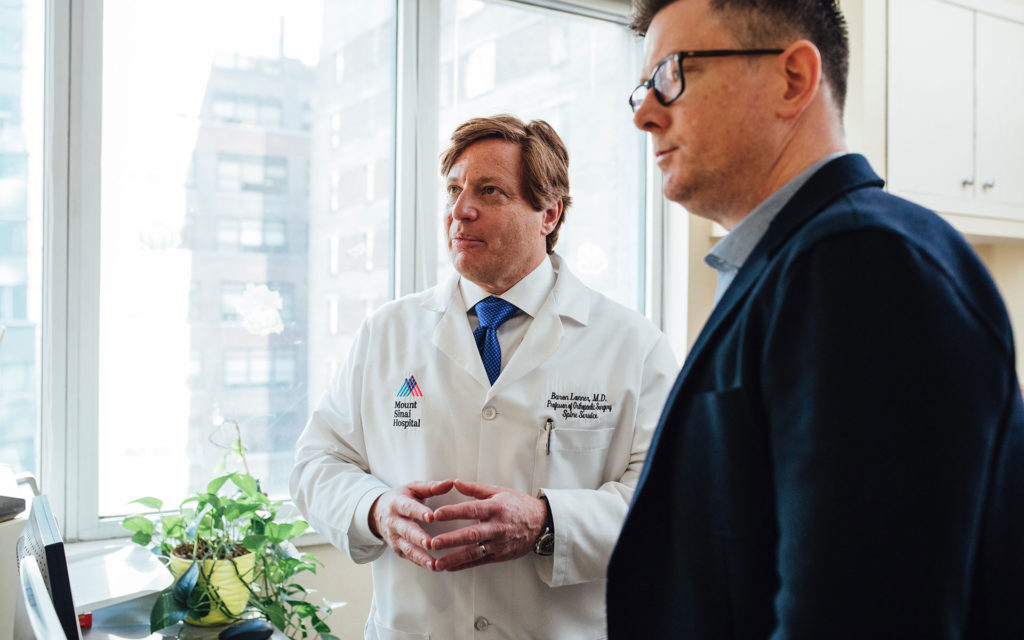 Check out the presentation below for links to publications and more
We Are Available Day or Night
Care Partners is on call around the clock to meet your needs. Call now to speak with an experienced and caring nurse.  We've been helping people like you for more than 40 years.