Experience the
Non-Profit difference in hospice & palliative care
Experience the
non-profit difference in hospice & palliative care
It's simple - we provide more and better care because we are accountable to our communities
Since 1982, Care Partners has provided exceptional hospice and palliative care to thousands of individuals and families. We create customized support plans to encompass physical, emotional and spiritual well-being.
As a non-profit we reinvest the majority of our profits into direct care, including more expensive treatments than are usually available in hospice.  We also provide extra support services that are not covered by Medicare or private insurance under the hospice benefit, from specialists such as occupational therapists, respiratory therapists, and art and music therapists.
Our staff care deeply about their patients and families.  They routinely go "above and beyond" in managing challenges to provide peace, comfort and security.  Even after our patients pass away, we have our own memorial service every other week, where staff share what touched them most about each patient and send good wishes to their family and friends.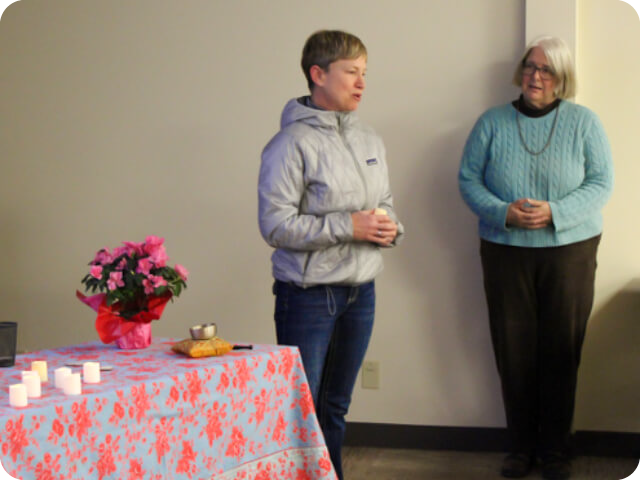 Since our founding in 1982, we have provided person-centered, culturally-sensitive care to everyone who comes to us in need of serious illness support as they approach end of life. As a non-profit, our charter and community volunteer board require that we abide by our mission: exceptional care, without exception. This mission determines how we deliver care each day. Thanks to the generosity of our donors, we are able to help people without insurance coverage, and provide the extra services that we believe should be accessible despite the current limitations of hospice and palliative care reimbursement. When someone with terminal illness come to us without a place to live, or money for groceries, utility bills and other necessities, we step in – while we advocate for an end to the policies that cause these inequalities. We support equal access to healthcare for all.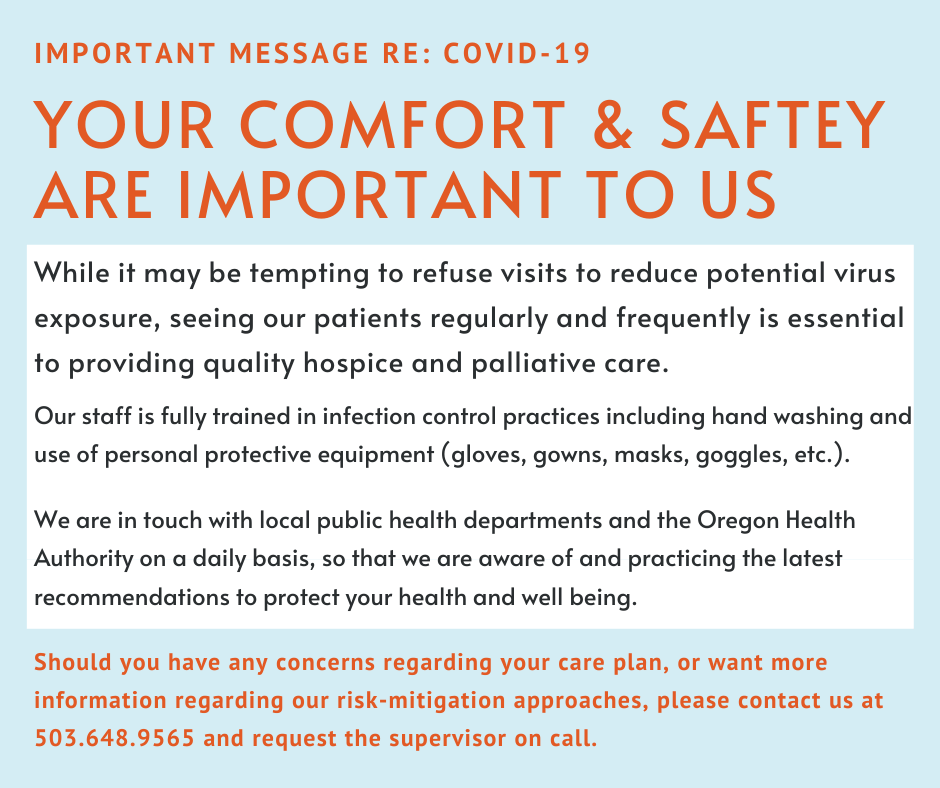 The non-profit difference: more and better hospice and palliative care
People and their Caregivers
Our experienced professionals tailor services to your needs
Let our interdisciplinary team continue your dedicated care
We lighten the load for residents, families and staff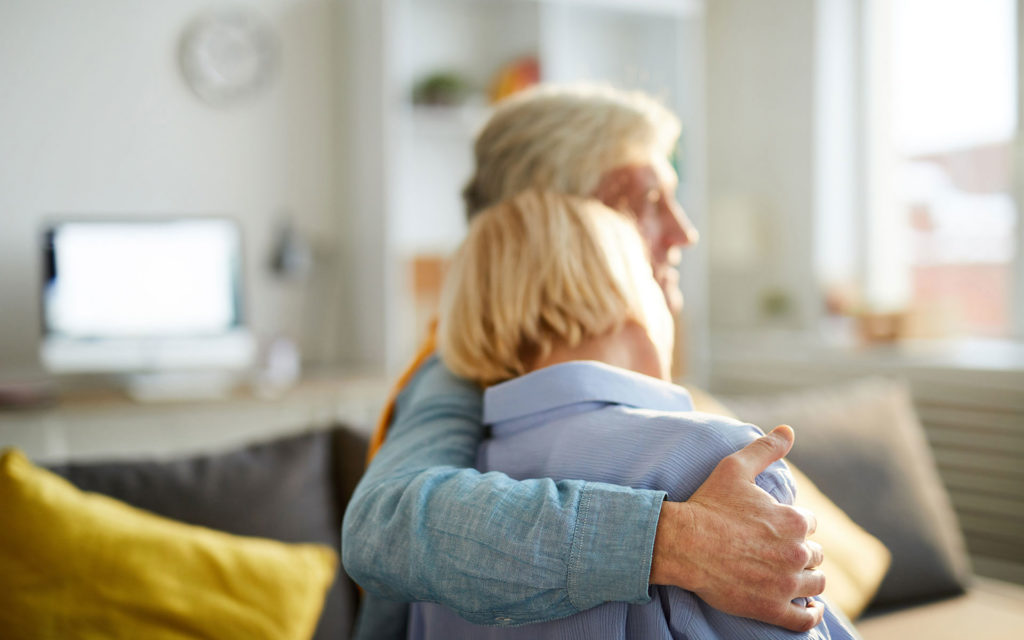 We support serious illness care from the comfort of home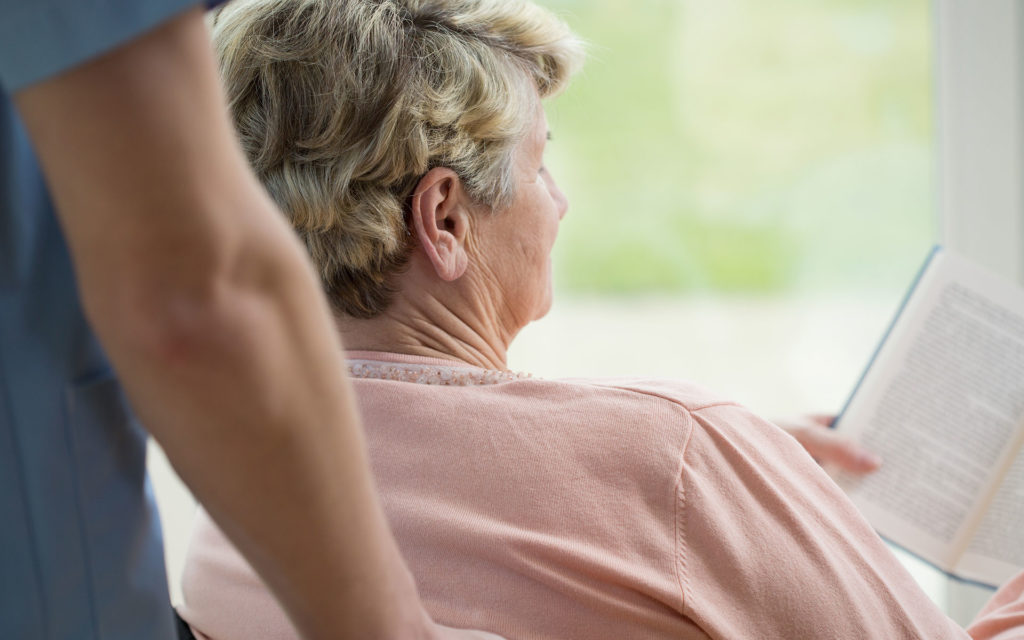 We help you manage the demands of daily care
Our Specialized Focused Care Hospice Programs
We not only offer exceptional comfort care in hospice, but now we've added specialized programs – not available at any other Portland-area hospice – designed for the most common causes of life-limiting illnesses: cancer, heart failure, chronic lung disease and dementia.  Our staff receive extra training so they can give the best care according to the latest guidelines for these conditions.
We say "yes" to advanced symptom treatments
People With Heart Failure
We help keep you in balance
We help you breathe easier
We make their world better
People With Other Diagnoses
We bring you over 37 years of serious illness expertise
We Are Available Day or Night
Care Partners is on call around the clock to meet your needs. Call now to speak with an experienced and caring nurse.  We've been helping people like you for more than 37 years.