How We Help Patients with Dementia
Improving Quality of Life
What is the Mind Care Partners Program?
Are you seeing a patient who has reached Stage 7 on the FAST scale? Who has been hospitalized for pneumonia or fracture, but the family may not have accepted their status? Let us help with a Mind Care Partners hospice consultation.  We have the experience and expertise in guiding "the Conversation", even if it takes more than one meeting. Once patients are on our service, we take over many of the burdens – and also create the opportunity for moments of joy.
Assistance interpreting needs and managing challenging behaviors
Medication review to reduce adverse effects
Personal care with a gentle, respectful approach
Comfort and distraction with volunteer visits, music therapy and art therapy
Family counseling and education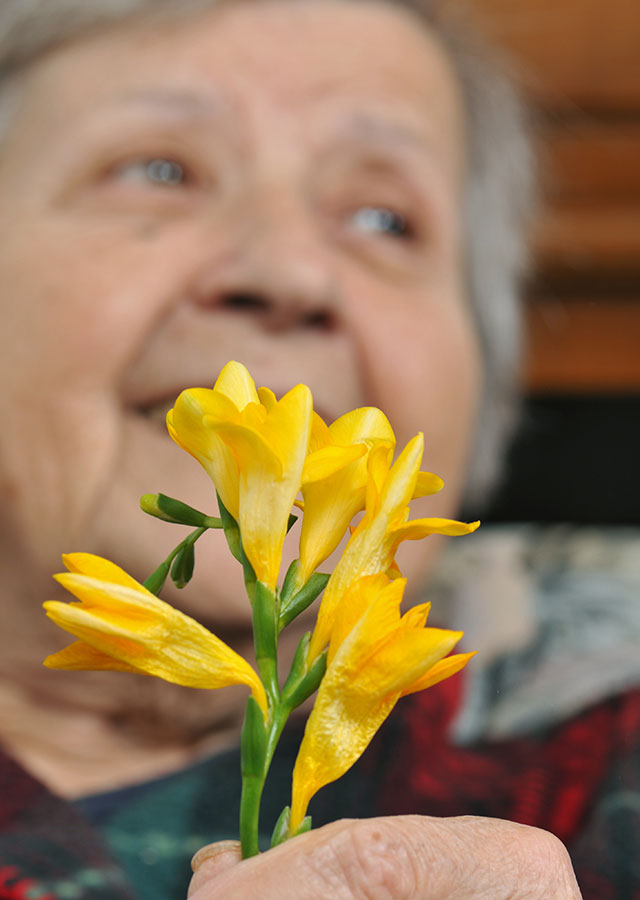 We Are Available Day or Night
Care Partners is on call around the clock to meet your needs. Call now to speak with an experienced and caring nurse.  We've been helping people like you for more than 40 years.